Coronavirus (COVID19) Alert:
We have disinfectant cleaners, hand purifiers, gloves & protective disposable clothing available.
Contact us for your needs – 800-747-5800

Quality Solutions for Today's Challenges
Superior Industrial Products has been providing quality maintenance supplies to industry, institutions, and municipalities for more than 40 years by providing quality solutions for today's challenges.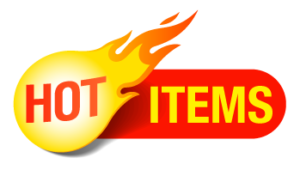 More Information
Sterilize Vehicles and Equipment from Corrosive Salt
Neutralize chemically neutralizes corrosive films left behind from road salts. This product chemically reacts with salt ions and breaks them apart and allows them to be flushed away with virtually no scrubbing. Regular use of Neutralize has proven to reduce corrosion of sanders, sander jets, conveyors, beds of trucks, and truck bodies. Neutralize is especially useful on equipment that uses liquid calcium chloride or magnesium chloride. These sprays speed the corrosion process. But with Superior's Neutralize and routine use, corrosion is minimized. Neutralize is safe for all painted finishes when used as directed.
Ideal for sander units and beds of trucks where salt or liquid calcium chloride accumulates and may quickly promote rust. A must to use at the end of the season before sander units are stored for the off-season.
Neutralize is highly concentrated, economical, and easy to use! Just mix 1 part Neutralize with 20 parts water. Spray or brush on. Let sit for a few minutes and rinse with fresh water.
Contact us at 800-747-5800 for quick delivery!
More Information
The all-weather Slim Line Hydrant Marker is a very tough, attractively priced, narrow-profile version of our well known three inch hydrant post, and Slim Line Hydrant Marker is even more vandal resistant. Nothing is completely unbreakable, but our Slim Line markers come pretty close.
Using the same extrusion as our mow-over golf course hazard markers, the Slim Line Hydrant Marker post is a color-fast, UV stabilized, polycarbonate extrusion that is highly resistant to sun and weather damage.
The hinge is molded from an all-weather, UV-stabilized polymer that is mechanically fastened to a galvanized, hi-carbon steel base. Has 6″ white reflective tape at the top. Our Slim Line Hydrant Marker is very easy to install since it is fastened to the hydrant by one of the bonnet bolts.
Available in Hydrant Red, Yellow, Blue, Green, and White
Just $14 each!
Call 800-747-5800 to order today!