Coronavirus (COVID19) Alert:
We have disinfectant cleaners, hand sanitizer, and alcohol and disinfectant wet-wipes in stock.
Gloves & protective disposable clothing also available.
Contact us for your needs – 800-747-5800
Quality Solutions for Today's Challenges
Superior Industrial Products has been providing quality maintenance supplies to industry, institutions, and municipalities for more than 42 years by providing quality solutions for today's challenges.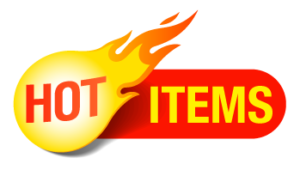 More Information
Claire Disinfectant Spray Q EPA Reg. No. 706-111 has demonstrated effectiveness against viruses similar to 2019 Novel Coronavirus (2019-nCoV) on hard non-porous surfaces. Therefore, Claire Disinfectant Spray Q can be used against 2019 Novel Coronavirus (2019-nCoV) when used in accordance with the directions for use against Poliovirus type 1 on hard, non-porous surfaces.
More Information
Boardwalk Disinfectant Wipes are an List N EPA COVID-19 Registered Disinfectant Wipe for use on hard surfaces that kill 99.9% of viruses & bacteria in 30 seconds.
They clean, disinfect, and deodorize in one step. Bleach and alcohol free, Available in Lemon or Fresh Scent. EPA Reg. No. 6836-336-82206
Each canister contains 75 8″x7″ wipes, 6 canisters/case for just $39, 24 cases or more are just $29/case.