Quality Solutions for Today's Challenges
Superior Industrial Products has been providing quality maintenance supplies to industry, institutions, and municipalities since 1976 by providing quality solutions for today's challenges.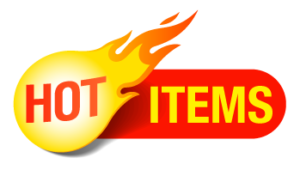 More Information
Hi Shine is a premium concentrated wash and wax product. This one-step product removes dirt and road grime then it applies a durable polish coating to provide a high-gloss finish that beads away water. It is safe to use on a wide variety of cars and vehicles. Ideal for cars, buses, trucks, SUV's, boats, and golf carts.
More Information
Neutralize is especially useful on equipment that uses liquid calcium chloride or magnesium chloride. These sprays speed the corrosion process. But with Superior's Neutralize and routine use, corrosion is minimized. Neutralize is safe for all painted finishes when used as directed.
Ideal for sander units and beds of trucks where salt or liquid calcium chloride accumulates and may quickly promote rust. A must to use at the end of the season before sander units are stored for the off-season.
Neutralize is highly concentrated, economical, and easy to use! Just mix 1 part Neutralize with 20 parts water. Spray or brush on. Let sit for a few minutes and rinse with fresh water.