Quality Solutions for Today's Challenges
Superior Industrial Products has been providing quality maintenance supplies to industry, institutions, and municipalities for more than 42 years by providing quality solutions for today's challenges.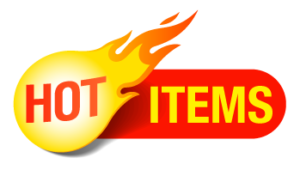 More Information
Ready-To-Use disinfectant cleaner, mildewstat, fungicide, virucide, and deodorizer for everyday use. Use on hard, non-porous surfaces in hospitals, nursing homes, restaurants and bars, institutional facilities, factories, office buildings, restrooms, hotels and motels, schools and colleges, dormitories, health clubs, athletic facilities, locker rooms and more! Can be used on washable, hard, non-porous surfaces such as countertops, sinks, tub surfaces, metal, stainless steel, shower stalls, toilets, urinals, glazed porcelain, chrome, and vinyl.
Rated for Coronavirus, SARS, H1N1, Avian Flu, HIV, Hepatitis C, Hepatitis B, Salmonella, Staph, Herpes and more.
More Information
Call us for pricing and availability