Coronavirus (COVID19) Alert:
We have disinfectant cleaners, hand sanitizer, and alcohol and disinfectant wet-wipes in stock.
Gloves & protective disposable clothing also available.
Contact us for your needs – 800-747-5800
Quality Solutions for Today's Challenges
Superior Industrial Products has been providing quality maintenance supplies to industry, institutions, and municipalities for more than 42 years by providing quality solutions for today's challenges.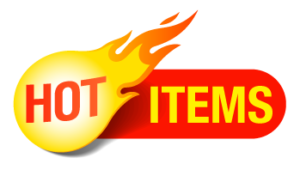 More Information
Claire Disinfectant Spray Q EPA Reg. No. 706-111 has demonstrated effectiveness against viruses similar to 2019 Novel Coronavirus (2019-nCoV) on hard non-porous surfaces. Therefore, Claire Disinfectant Spray Q can be used against 2019 Novel Coronavirus (2019-nCoV) when used in accordance with the directions for use against Poliovirus type 1 on hard, non-porous surfaces.
More Information
This special formulation contains a combination of pyrethrins (0.1%), pyperonyl butoxide, and a carbamate type insecticide in this formulation which is particularly effective against this class of insect. The inclusion of a residual insecticide continues the killing action (in protected areas) several weeks after the nests have been sprayed. The jet stream pattern kills up to 15 feet away. Blast Out is non-conductive to 31,840 volts. It contains no chlorinated solvents or ozone depleters.