Coronavirus (COVID19) Alert:
We have disinfectant cleaners, hand sanitizer, and alcohol and disinfectant wet-wipes in stock.
Gloves & protective disposable clothing also available.
Contact us for your needs – 800-747-5800
Quality Solutions for Today's Challenges
Superior Industrial Products has been providing quality maintenance supplies to industry, institutions, and municipalities for more than 42 years by providing quality solutions for today's challenges.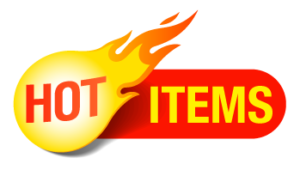 More Information
Claire Disinfectant Spray Q EPA Reg. No. 706-111 has demonstrated effectiveness against viruses similar to 2019 Novel Coronavirus (2019-nCoV) on hard non-porous surfaces. Therefore, Claire Disinfectant Spray Q can be used against 2019 Novel Coronavirus (2019-nCoV) when used in accordance with the directions for use against Poliovirus type 1 on hard, non-porous surfaces.
More Information
Neutralize is especially useful on equipment that uses liquid calcium chloride or magnesium chloride. These sprays speed the corrosion process. But with Superior's Neutralize and routine use, corrosion is minimized. Neutralize is safe for all painted finishes when used as directed.
Ideal for sander units and beds of trucks where salt or liquid calcium chloride accumulates and may quickly promote rust. A must to use at the end of the season before sander units are stored for the off-season.
Neutralize is highly concentrated, economical, and easy to use! Just mix 1 part Neutralize with 20 parts water. Spray or brush on. Let sit for a few minutes and rinse with fresh water.